Traditional, stone-fired pizza in a modern setting
Our Story
Our story starts with a passion for good pizza. With more than a decade of experience in the food industry, we knew it was time to bring a new pizza experience at the right price to the Vancouver food scene. The first location of Ignite Pizzeria opened its doors and fired up its first oven on Main Street in the summer of 2017, serving a traditional, stone-fired pizza in a modern setting. In Latin, the word "ignite" means 'to start a fire'. Just as our oven ignites every day, we are animated by a burning desire to indulge people in good food in a down-to-earth, yet refined, atmosphere.
Accessibility
We are always looking to improve. Our Mount Pleasant location is wheelchair accessible. Our Gastown location is not, however we can meet you outside. We know accessibility is about more than wheelchair access. If you have feedback about how we can improve our spaces, please write to info@ignitepizzeria.com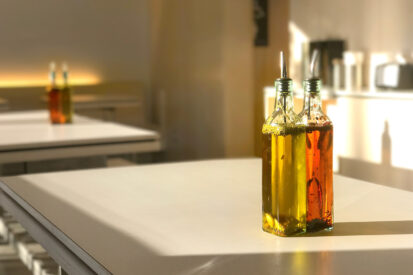 Inclusivity
Everyone is welcome here.
We are committed to making sure our guests and staff can feel a sense of belonging in any of our restaurants.

Design
We like to keep things easy.
Our goal in every space is to create a casual and relaxing experience in a design-forward environment.
Partnerships
If you are interested to collaborate with us for a fundraiser, community event, or other partnership, drop us line and we'll see if our goals align. Please write to info@ignitepizzeria.com
Pizza and
friends
are
all you need in life.